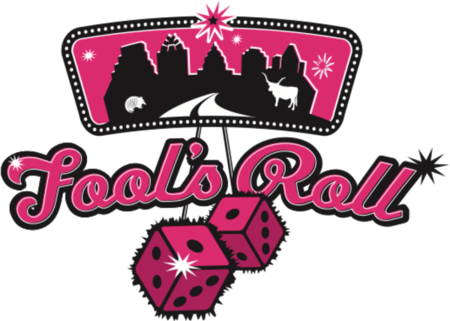 SO WHAT DOES YOUR ENTRY INTO THE FOOL'S ROLL GET YOU?
Access to the Fool's Roll Starting Line Party in Austin, Texas
Professional Team Photos / Video
3 Nights Stay at the LUXURY WYNN HOTEL LAS VEGAS (seriously the nicest hotel you will ever stay at)
Access to the Fool's Roll Awards Ceremony in Las Vegas
Access to the EXCLUSIVE VIP Fool's Roll Pool Party at the Encore Beach Club in Las Vegas (we have our own private pool overlooking the normal people, guest DJ, poppin' bottles....and all the crazy stuff that comes with that situation...you have to expereince this once in your life...it's nuts.)
And Finally...The chance to win your share of $16,000 in CASH!
SO...ARE YOU READY TO EXPERIENCE THE MOST EPIC FOUR DAYS OF YOUR LIFE?